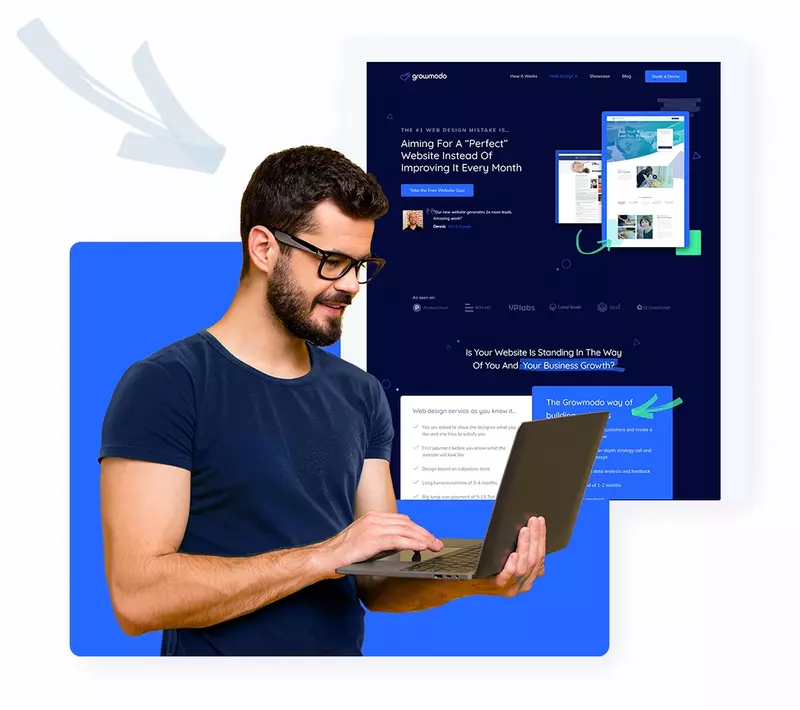 We will build you a beautiful website and include everything you will need with our service
No website we make are the same, we work with each client to understand their needs and vision for their website and bring it to life with the expertise of many years of website design and graphic design. we first make you a draft for you, to give you an idea of what your new website will look like, and welcome any tweaks or changes you may have; so we can get it perfectly to your liking. 

"I would love for you to try it out our service completely free for a couple months to see what you think. After that, if you love it, all we charge is only £12 a month (to cover the costs of hosting, domain, maintenance, email, SEO etc). No need to worry about payment, simply give it a go first and see what you think!
If you are interested but have some questions, please get in touch for a friendly chat! I will make you your website first as a draft, for you to take a look at and see if you like it!
Clayton
Director of Futumu Inc
What's included with our service?
We included everything you will need for the website of your dreams
Try now for 2 months completely free
Start your free trial today, stress and cost free

Try now for 2 months completely free
2 months FREE then £12 a month.  No extra costs, no hidden fees and never any contracts.
Copyright © Futumu Inc & The Futumu Team​